2020-08-07
A new music video for "Habit & Repute" from the album "An Evil of Nature" has been published on the official Angelic Foe YouTube channel. The video was shot at the same location as where the album photos were taken and has the same graphic concept as the album artwork. Click to watch below.
2019-05-31
After having received several requests for lyrics from our releases, we have now updated our official website with a section specifically for this. All song texts from our albums have been added under section "Lyrics".
All lyrics can, of course, also be found in the booklets of the CD digipaks.
2019-03-15
Angelic Foe proudly welcomes Fredrik Hermansson as a firm member alongside Annmari Thim as of the latest album "An Evil of Nature", released in February this year. Fredrik is known as the keyboard player of Pain of Salvation during 1996-2011 and also as a classical composer and holds a master's degree in chamber music. Fredrik's background of progressive metal and classical music is a perfect fit for the musical direction of Angelic Foe.
Read more about Fredrik Hermansson here:
The work with a 4th album has already begun and this time the journey will take a darker path to more mysterious territories…
2019-02-15
Our third full-length album "AN EVIL OF NATURE" has now been released on DARK CHAMBER RECORDS. The album is available as digital download on all major platforms, as a limited edition CD digipak and for streaming on Spotify. The CD is only available for purchase via our Bandcamp, so to fetch your copy of the CD, please follow this link:
2018-12-29
ANGELIC FOE wishes you A HAPPY NEW YEAR with some news on the upcoming release! The new album is called "AN EVIL OF NATURE" and will be released on DARK CHAMBER RECORDS February 15, 2019. The album consists of 10 tracks composed by Annmari Thim and Fredrik Hermansson (ex Pain of Salvation). The album has been mixed by Daniel Bergstrand for DugOut Productions and mastered by Lawrence Mackrory at Obey Mastring. The album will be available on all digital platforms and also as a 6 panel digipak with a 12 pages booklet containing beautiful artwork by Cecilia Bjärgö.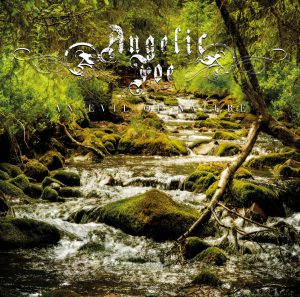 2018-11-02
New webpage up and running! Stay tuned for news about the upcoming album.