2019-02-15
Our third full-length album "AN EVIL OF NATURE" has now been released on DARK CHAMBER RECORDS. The album is available as digital download on all major platforms, as a limited edition CD digipak and for streaming on Spotify. The CD is only available for purchase via our Bandcamp, so to fetch your copy of the CD, please follow this link:
2018-12-29
ANGELIC FOE wishes you A HAPPY NEW YEAR with some news on the upcoming release! The new album is called "AN EVIL OF NATURE" and will be released on DARK CHAMBER RECORDS February 15, 2019. The album consists of 10 tracks composed by Annmari Thim and Fredrik Hermansson (ex Pain of Salvation). The album has been mixed by Daniel Bergstrand for DugOut Productions and mastered by Lawrence Mackrory at Obey Mastring. The album will be available on all digital platforms and also as a 6 panel digipak with a 12 pages booklet containing beautiful artwork by Cecilia Bjärgö.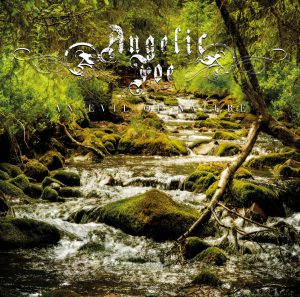 2018-11-02
New webpage up and running! Stay tuned for news about the upcoming album.